About
Find all information about the ninth edition of Reboot Develop Blue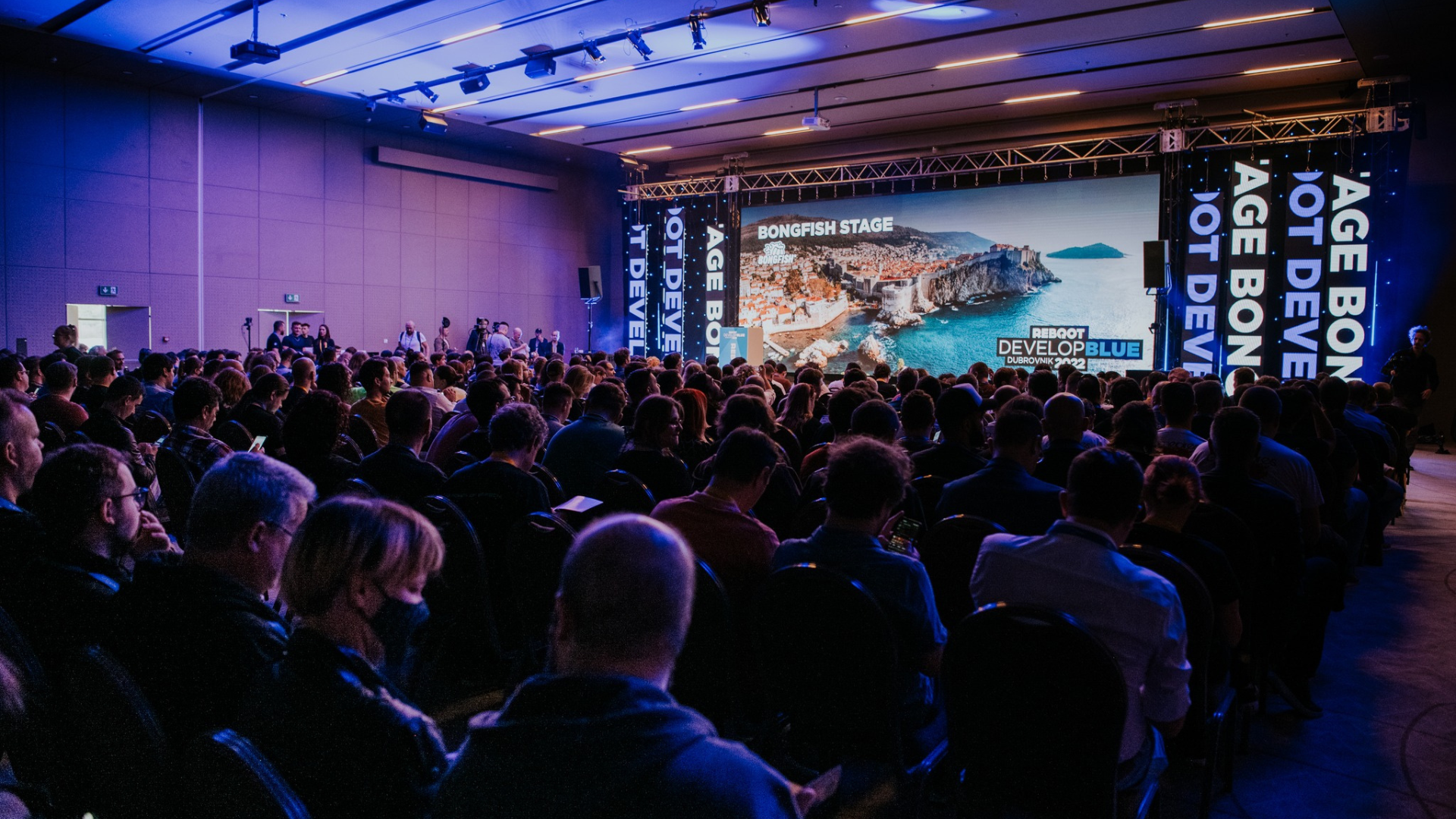 Event details
Reboot Develop Blue 2024, the boutique games developers and games industry conference of Europe will be taking place from the 22nd to 24th of April 2024 in the legendary historical seaside city of Dubrovnik, also known as "real world King's Landing" from HBO TV series Game of Thrones.  The conference will again take place at its now famous coastal home, the luxurious conference resort – Sheraton Dubrovnik Riviera.
In 2024, the ninth edition of the conference is being set to grow again and go again level higher than the previous iteration, reconfirming its position as the most unique, premier and high-end games industry and game developers event in Europe and one of the biggest worldwide games industry events. It will feature more than 155+ speakers including a vast number of surprises within the speaker lineup, during 3 days in 9 parallel tracks/stages while also hosting within the conference venue a truly big B2B expo and indie expo areas.
While the conference will retain its unique and boutique atmosphere plus high-end experience it will bring a variety of new, and all different additions to its program and aims to increase its attendance numbers beyond 2500+ games industry members from more than 800+ companies (with attendee structure being completely worldwide with no focus on specific region/nation or even a continent anymore).
The annual worldwide renown Reboot Develop Indie Award and life achievement Reboot Develop Hero Award are set to take place again on the last day of the conference during the closing ceremony. For all questions regarding sponsorship or exhibiting, feel free to contact us as soon as possible, as interest is outperforming availability of both b2b booths in a large biz expo area as well as higher tier partnerships, please reach out directly at b2b@rebootdevelop.hr
Who?
Reboot Develop is a conference focused strictly on games industry professionals such as game developers, artists, audio artists (both seniors and indie), managers, PR, marketing experts, sales, games industry lawyers, publisher representatives, investors and games industry-focused fund representatives.
Registration and prices
All Access Conference Passes, INDIE PACKAGES for TWO as well as VIP passes are available, and almost sold out, through our official ticketing partner here. While a very limited amount of All Access Conference Passes is still available at discounted EARLY BIRD pricing, all other types of special passes are strictly available, while being almost sold out, as they are, without any further discounts incoming.
Sponsorship options
Become a part of the very select group of partners and sponsors supporting Reboot Develop Blue 2024 high-end games industry and game developers conference. There is a wide variety of sponsorship options available, as well as almost unlimited custom-tailored options. The crazier ideas are, the better! For more information please reach out directly to sponsorship@rebootdevelop.hr
More about the organization behind the conference
A veteran games industry team from Reboot, besides being the founders and event holders of Reboot Develop games industry and game developers conference, are also runners of one of the most influential games media brands in Europe. Besides that, the Reboot team is preparing the annual Reboot InfoGamer games show, one of the biggest consumer-centric game conventions in the whole Europe. Find out more at www.rebootinfogamer.hr
Need more info about the event?
If you need more information about Reboot Develop Blue 2024 conference or wish to contact us, reach us directly at info@rebootdevelop.hr
Privacy policy and GDPR
To find out more details about our privacy policy related to GDPR, please check it out here.