Football Tournament
Who is going to be the winner of the iconic Reboot Develop Games Industry Football Tournament in 2023?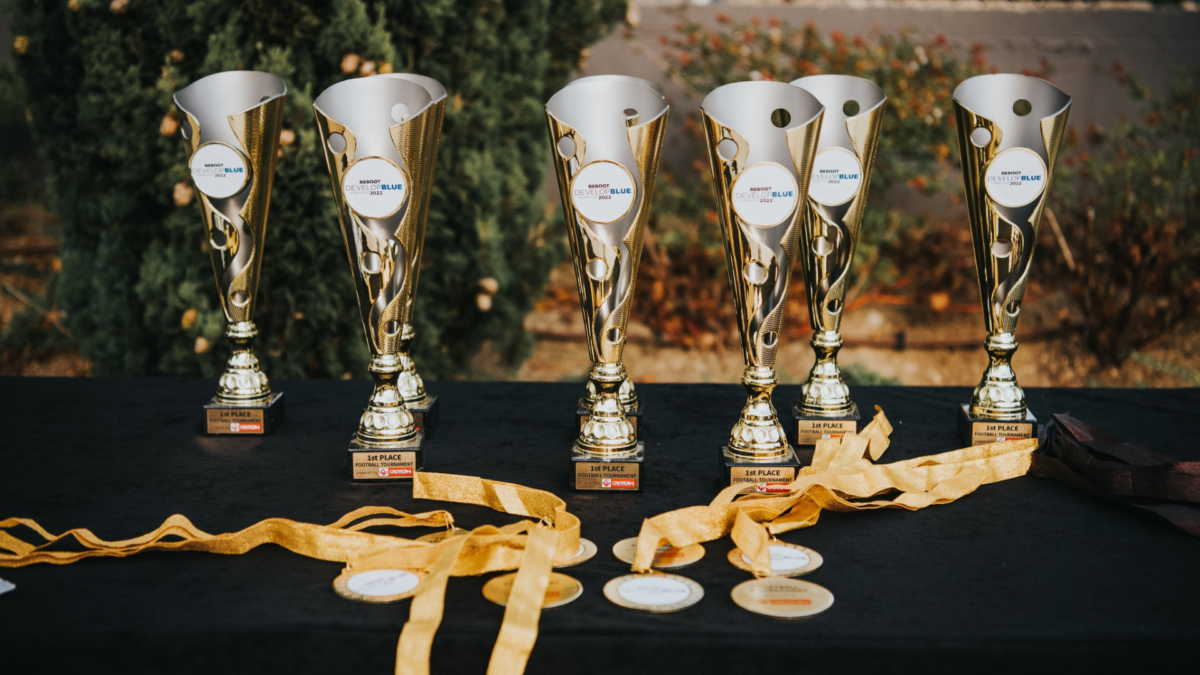 We are proud to present in 2024 the ninth epic annual international games industry football (soccer) tournament organized by the Reboot Develop conference.
Timing and location
The football tournament will take place at branded sports court inside of the hotel resort area on a date yet to be announced. The final schedule of games and teams playing will be printed and displayed on a Reboot Develop Blue registration desk. Note that timing is of a subject of change – we advise checking daily Reboot Develop registration desk where we will display the final schedule and fixures.

There is a limited number of team slots and teams applying will be admitted on a first come first served basis.
Rules
Teams are limited to 5 players (4 + 1 goalkeeper) + up to 3 reserves with a possibility of having a sidelines "team manager" as well. Applications should be sent to football@rebootdevelop.hr, and the final deadline for them is the 30th of March 2024.

Football teams don't need to be made from people from the same company/studio, all kind of mixes are allowed.

*Due to football field requirements, teams will be limited to 5 players + up to 3 reserve
*All team members must be official Reboot Develop Blue 2024 attendees with valid registrations for the conference.

Games will be played through short 2 x 10 minute halves with a 5-minute break. Depending on the number of teams and the available time, we will determine the competition system on the spot.
Judging and awards
All games will be officially judged again by Reboot's own football expert and fanatic, editor in chief of Reboot magazine and portal Dario Zrno. Awards will be given to first three winning teams.