Biggest yet wave of amazing speakers revealed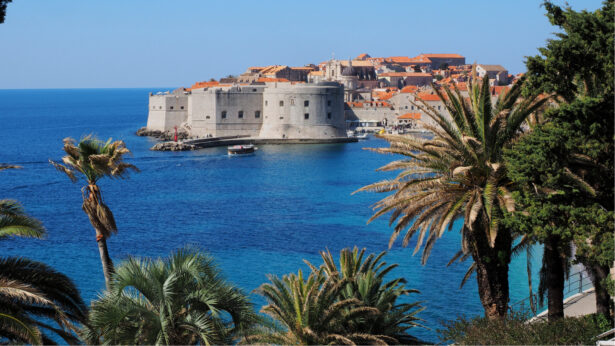 In its biggest yet wave of speakers, the groundbreaking edition of Reboot Develop Blue 2019, happening from 11th to 13th of April in Dubrovnik, Croatia has just revealed 25 new additional speakers bolstering its already incredible speaker lineup. Watch out for incoming additional news from us in the following weeks as we ramp up the communication and reveals since we are now under 3 months to the event! Secure your conference tickets and accommodation on time!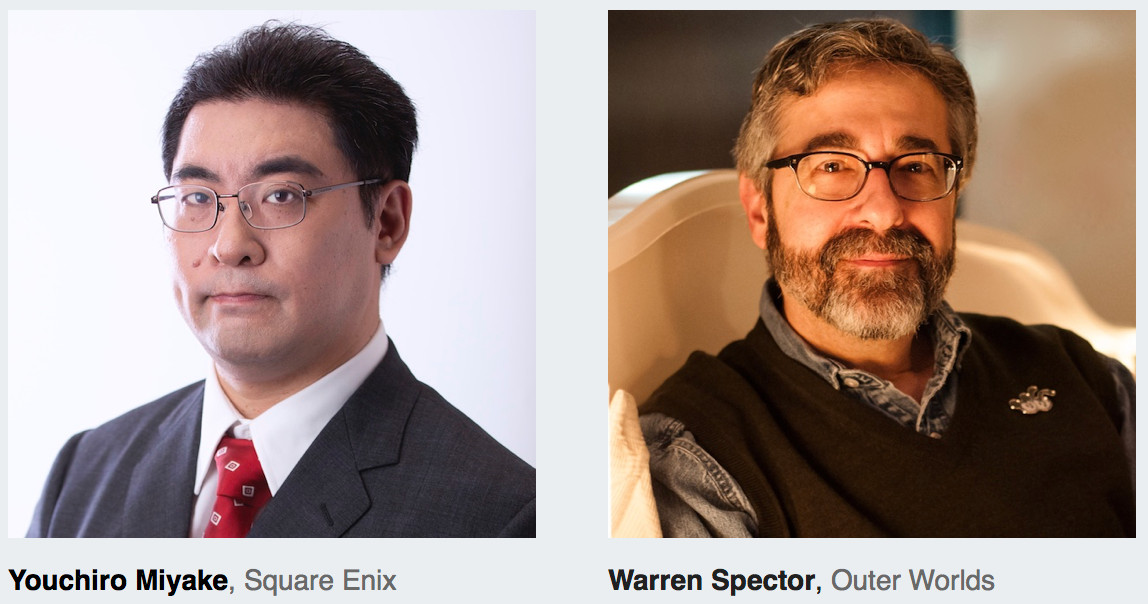 Youichiro Miyake has been in development of video game titles while researching game AI technologies as the lead AI researcher at Square Enix. He developed technical design of AI for: Demon's Souls, Armored Core V, Final Fantasy XIV, Final Fantasy XV, and Kingdom Hearts 2.8 among others.
Warren Spector is best known for his work on the Deus Ex and Disney Epic Mickey games, he also worked on several entries in the Ultima series early in his career. Currently, he is Austin studio director for OtherSide Entertainment working on System Shock 3.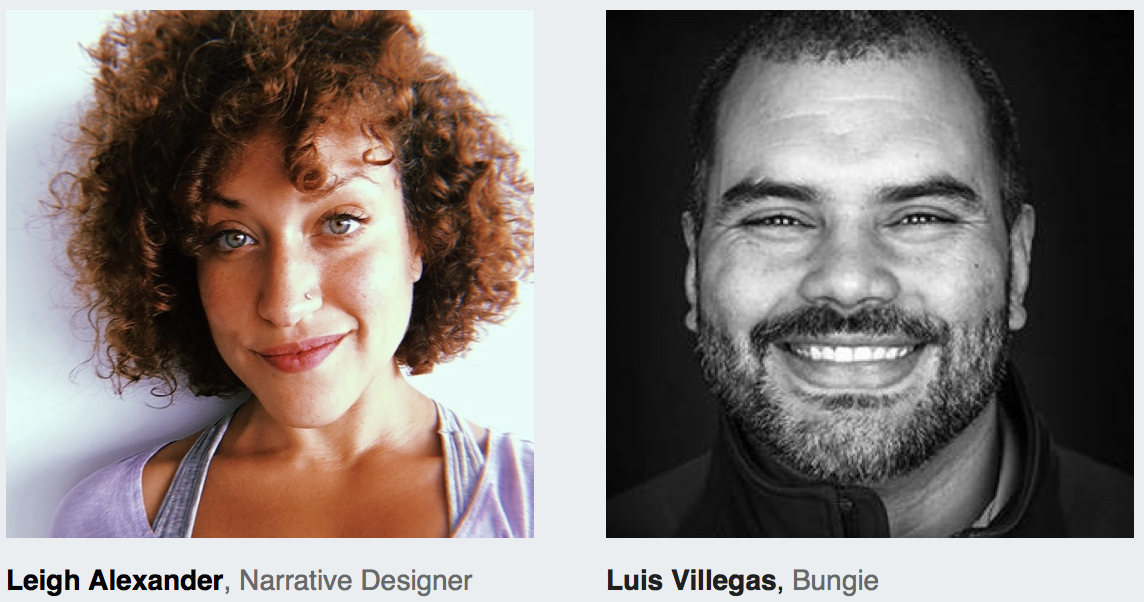 Leigh Alexander writes futurist fiction and is a narrative designer with a deep passion for the craft of storytelling systems. She was narrative director on the acclaimed game Reigns: Her Majesty, and recently worked on Reigns: Game of Thrones, among others.
Luis is the Director of Services and Infrastructure at Bungie, leading the team that ensures that every Destiny player has the best possible experience, and works with other leads at Bungie to keep improving the craft of Leadership.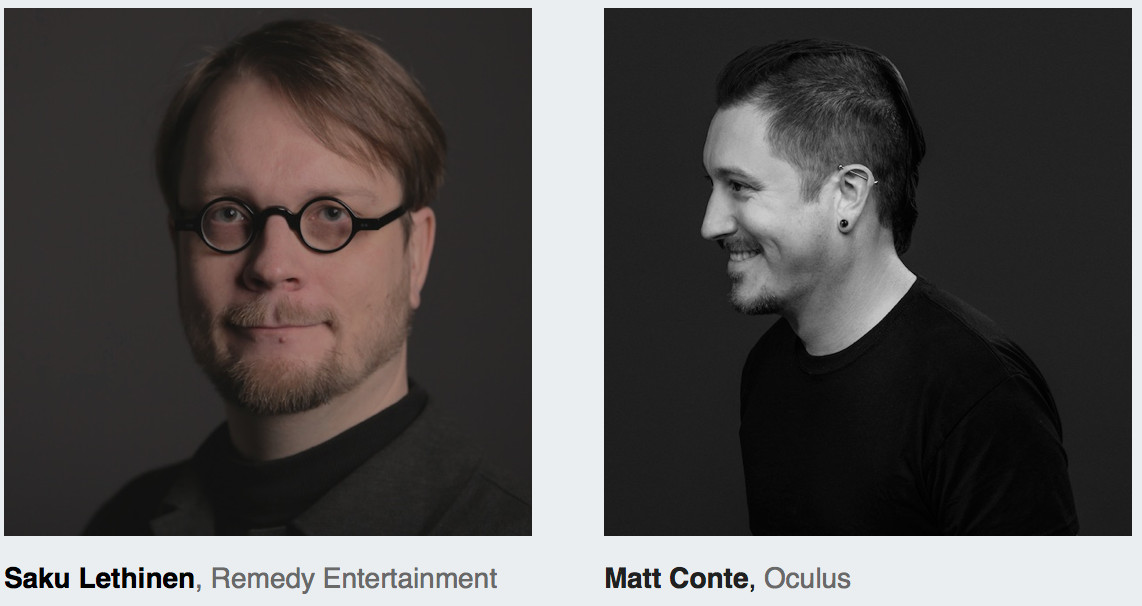 Saku has worked for Remedy Entertainment since 1996. He has had a directorial role in many of Remedy's games, most notably as Art Director for Alan Wake and Max Payne 2. His main focus is the overall game experience, especially when it comes to story-driven moments.
With nearly 20 years in the game industry under his belt as a programmer, Matt Conte and his team help developers ship their titles on all Oculus platforms at the highest quality. Prior to Oculus, he was engine programmer at Activision's Vicarious Visions.