Epic speaker lineup for Reboot Develop Blue 2019 gets bigger!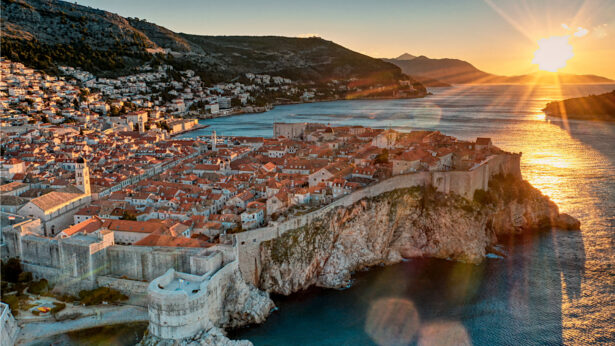 As we are now fewer than 60 days till the conference, the amount of announcements and reveals you will start seeing from us is going to rapidly intensify!
First of all we would like to announce and send a special thank you to the main sponsor of the conference this year, our dear friends from Bongfish, the biggest Austrian game development studio currently working on a multitude of projects!
Tickets are selling fast and at one point we are sure to sell out. In the meantime, we have secured plenty of new accommodation options on site, both super luxurios on one side and super affordable on the other (Sheraton as the main venue of the conference as well as apartments and villas just around it have been sold out for months). Get your tickets and sort out your accommodation soon!
Huge new speaker additions
In a huge new wave of reveals we have added 18 more amazing game developers and creators from companies such as Rocksteady, EA, Sony Interactive Entertainment, Microsoft Games, Crystal Dynamics, Panache Digital, Darewise Entertainment and many others.
The new wave is just choke-full of big surprises with us revealing a set of new key speakers for Reboot Develop Blue 2019 that include some true industry legends!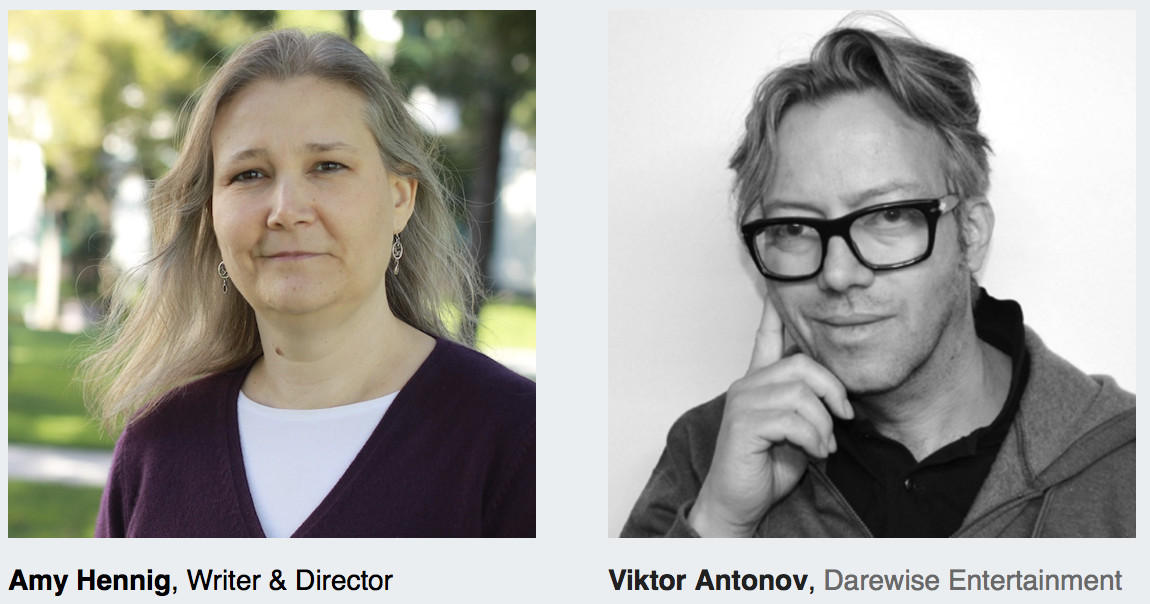 Amy Hennig has worked as an artist, animator, game designer, and most notably in the last two decades, as a writer and director, among others on creating Uncharted series. Most recently, Amy worked as the creative director and lead writer on Visceral Games' Star Wars title, at Electronic Arts.
Viktor Antonov is the Chief Artistic Officer at Parisian startup studio, Darewise Entertainment. He is the Creative and Visual executive behind the blockbuster worlds of Half Life 2 and Dishonored. Winner of the Visual Effects Society award and a BAFTA award for outstanding art direction.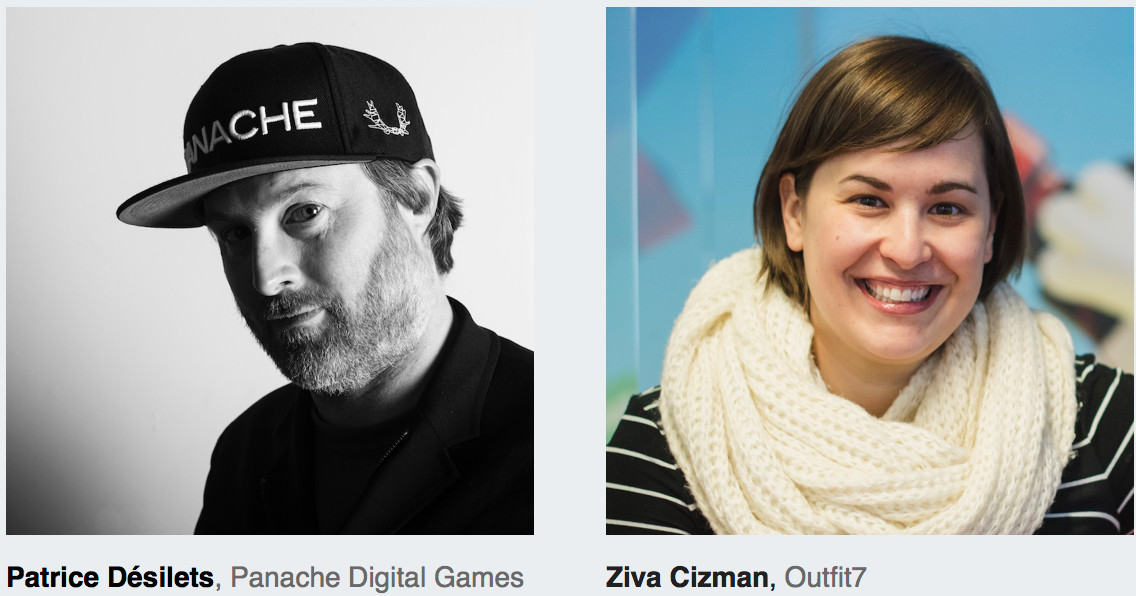 Patrice Désilets is the head of Panache Digital games, an independent Montreal-based studio he co-founded in 2014. He his mostly known for his work on Prince of Persia: The Sands of Time and as the creative director behind Assassin's Creed. His first independent title Ancestors: The Humankind Odyssey on the evolution of humankind is now starting to make noise as it will be released in 2019.
Working for Outfit7 since 2014, Ziva Cizman leads an international team as the VP of Marketing. Her focus has been on identifying the unique selling points of games as well as making sure all marketing activities can be measured.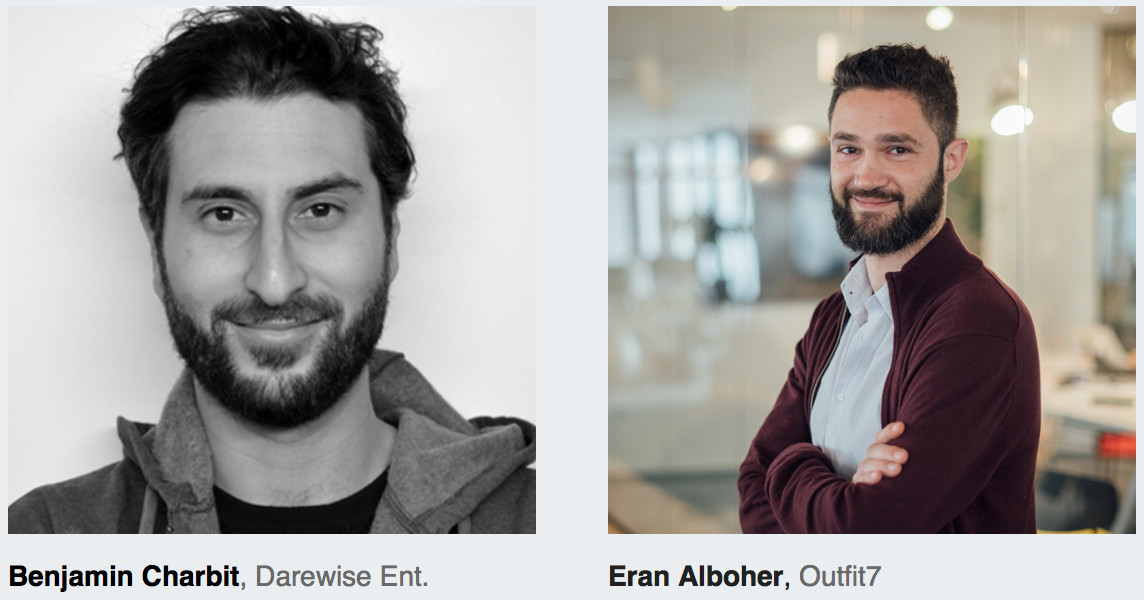 Benjamin Charbit is the CEO of Parisian studio Darewise Entertainment and Vice President of Syndicat National du Jeu Vidéo. With his origins in investment banking he brought an analytical eye, economic savvy and a personal passion for video games to his debut role at Ubisoft in 2011. In January 2018 he, along with Viktor Antonov opened Darewise Entertainment as a development studio.
Eran Alboher first lent his unique, intuitive art style to TV and film projects as a character designer and animator, before switching to his first games industry role at Tabtale. From there he made the move to Outfit7 Group where, as Senior Art Director, he lead the artistic vision that brought My Talking Tom 2 to life.