On-site accommodation booking options are live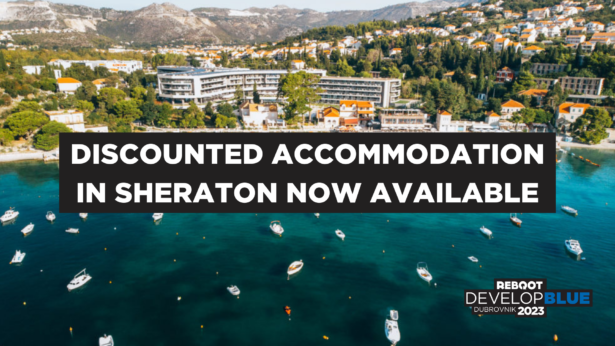 We have been pushing the envelope every single year and securing more and more accommodation options (and always at specially discounted rates) within the wider resort and lagoon area where Reboot Develop Blue 2023 conference will take place. That goes more then ever for the very special, in so many ways record breaking, upcoming 8th edition of Reboot Develop Blue conference set to happen from 24th to 26th of April in 2023.
We are first making the most sought after accommodation option available for booking right now – of course it is the magnificent Sheraton Dubrovnik that for every single edition of the conference gets sold out incredibly fast. If you are aiming to stay at Sheraton during the conference days be sure to do your booking as fast as possible.
Within just a week we will be making variety of other resort-wide accommodation options available through discounted custom booking links as well! Be sure to keep an eye at Reboot Develop Blue conference website or our social channels for incoming announcements.