Reboot Develop Blue 2023 stretches its wings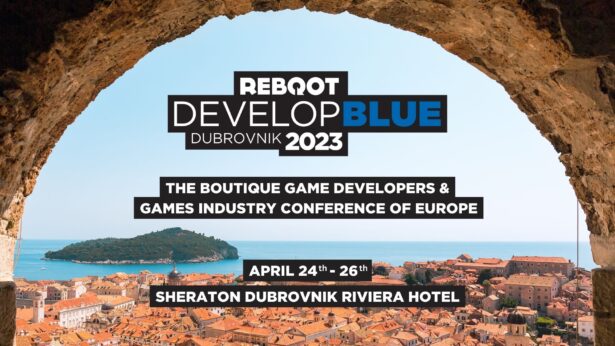 Now officially 5 months and 3 weeks away next, what is looking to be biggest and most impactful yet, edition of Reboot Develop Blue conference is in full production mode. While memories of an incredible iconic edition of the conference are still fresh, work on Reboot Develop Blue 2023 is in full swing. Conference is confirmed to happen from 24th to 26th of April at it's famous coastal home venue of Sheraton Dubrovnik.
We have just launched the revamped Reboot Develop Blue 2023 conference website which will be updated from this moment on more or less on daily basis with regular news and announcements. Exceptional speaker lineup will again start being revealed in waves. That is target to happen in a matter of days, starting from 2nd of November. Unique, huge and significantly diverse speaker lineups were always one of the unique signatures of the conference but next spring we will be leveling all of that up, featuring more then few surprises among 150+ speakers in total, representing absolutely all areas of interest within the games industry!
Whole allotment of heavily discounted super early conference passes for the conference were sold out at record breaking pace and while a bit more sizeable batch of discounted early bird All Access Passes (what is left of special VIP passes as well as INDIE PACKAGES for TWO unfortunately will not be made available at any further discounts and will be sold out to its total limit soon) have been already available for a week and they seem to be continuing the trend with never bigger interest being witnessed daily from games industry members all around the world.
Reboot Develop Blue 2023, thanks to it's partners and games industry friends, next April will bring variety of completely new, unique additions to the program as well. Besides that as we have already teased on social networks and at the 2022 conference opening our additional, all new games industry networking event Reboot Games Industry Sailing Week is set to premier just day after Reboot Develop Blue 2023 closing ceremony, on 27th of April, and during 4 days it will take the industry onto incredible sailing and networking journey around some of the most beautiful Croatian islands. More event details as well as attendance booking options are all set to be available later during November.

All of the well known accommodation options within the beautiful Srebreno/Mlini lagoon will be available for booking very soon in November as well, and again at specially discounted conference pricing bookable exclusively through custom links on Reboot Develop Blue 2023 conference website and through booking systems of our hotel resort partners Maistra. Be sure to follow announcements through either our website, socials or newsletter regularly as we are well aware that even with vast amount of hotel accommodation options being available within the resort area they are set to be booked out faster then ever before.