Reboot Develop builds up stronger partnership with Interactive Entertainment Law Group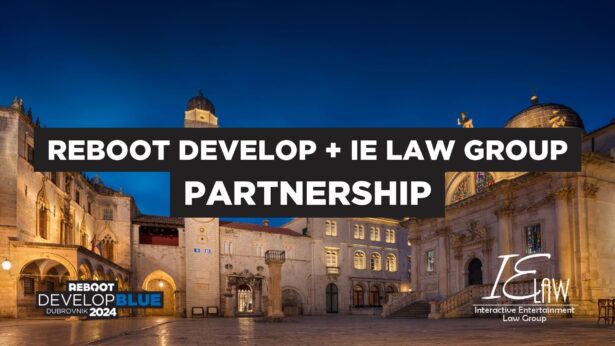 IE Law group and Reboot Develop conferences expand and strengthen their partnership
Reboot Develop is proud to announce that it has partnered with the Interactive Entertainment Law Group as an ongoing sponsor, panelist and advisor to Reboot's management team.
Based on the success of the IE Law Group stage in April's Dubrovnik event, Reboot Develop and IE Law have agreed to expand their affiliation. Going forward, IE Law Group will continue to moderate and speak on various business and legal panels across all of the Reboot Develop events. The IE Law Group team will solicit speaker topics for a dedicated business and legal track which will debut at the next upcoming Reboot Develop conference and expand during following years across all of them (including Blue, Red and in the future to Sun as well).
As part of even bigger and growing dedicated Business & Legal Track, IE Law Group's Patrick Sweeney will be hosting another "Legal Clinic" session at all upcoming Reboot events. The Legal Clinic is an "ask me anything"-style panel where attending game attorneys can field questions from the audience. In addition, Sweeney will curate and speak on various panels of the dedicated track.
"I first attended Reboot Develop Blue back in 2019 and I immediately knew that it was a different event than all other game industry events," says Patrick Sweeney, founder and Managing Partner of the Interactive Entertainment Law Group. "The mixture of indie developers, decision-makers and industry veterans coming together in the perfect social setting was and is a breath of fresh air. Damir and his team have carved a niche for bringing people together to everyone's professional benefit. This is perfectly in line with the philosophy of the IE Law Group and I am looking forward to continuing our relationship at Reboot Develop Red and beyond."
Damir Durovic, the founder, conference head and CEO of Reboot Develop added: "Patrick has been a close advisor to our event for years already. Expanding that relationship and adding a dedicated business and legal track is a natural progression for our events and Patrick's team is the perfect partner to help us provide top-notch content to our conference attendees. Our "Legal Clinic" panel is one of our best regarded panels due to its unique nature and Reboot is excited that it will continue. I look forward to seeing the IE Law Group stage at all of our upcoming events."