FINAL CONFERENCE SCHEDULE AVAILABLE ONLINE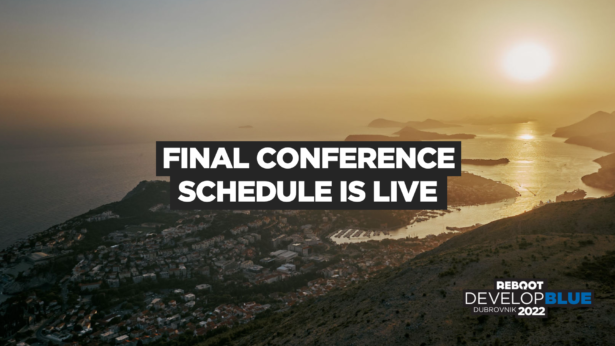 FULL SPEAKER LINEUP + FINAL CONFERENCE SCHEDULE ARE LIVE
Our carefully curated, content wise awesome and diverse speaker lineup for Reboot Develop Blue 2022 has now been revealed in full! Not only that but final conference schedule is online as well, be sure to check it out and mark your favorite speeches to attend during conference days.
LAST MINUTE ALL ACCESS CONFERENCES PASSES
Reboot Develop Blue 2022 in its iconic return edition has again attracted incredible interest from worldwide games industry and by now has sold out whole batch of it's standard priced All Access conference passes. We have just released online a small batch of LAST MINUTE priced All Access conference passes so if you still do not hold one be sure to be fast in getting it while available, unless they do sell out we will keep those few available all the way until second day of the conference.