Reboot Develop Blue 2020 EARLY BIRD deadline is 6th of December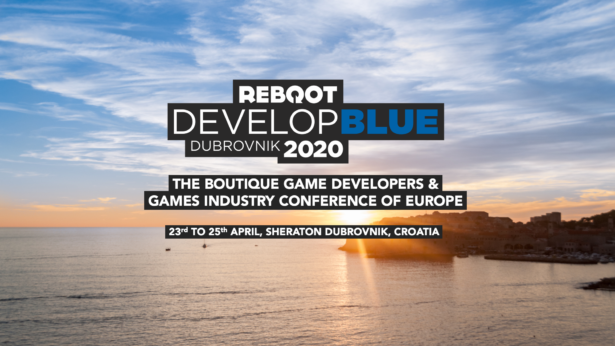 With extremely successful Reboot Develop Red in Banff behind us, we are now completely switching our focus to its huge older European brother, Reboot Develop Blue 2020 in Dubrovnik! Seventh, by far the biggest yet, edition of the conference will happen from 23rd to 25th of April at beautiful Sheraton Dubrovnik conference resort.
In its 7th edition, the conference is set to feature another stunning Reboot Develop signature, 175+ speakers lineup in 9 parallel tracks while also featuring huge B2B + indie expo area and unlimited networking and business opportunities.
New website launch for Reboot Develop Blue 2020 as well as first wave of speaker reveals is set to happen within a week! EARLY BIRD passes of all types (including VIP and INDIE packages) will be available until 6th of December. As passes are selling super fast this year, even with heavily expanded capacity (up to 2.500 attendees) we expect to be sold out in record time. Be sure to book your pass and secure your accommodation as soon as possible to avoid any possible disappointments!
Continuing the tradition, we have again secured a vast variety of heavily discounted accommodation options within wider resort area that is also the venue of the conference itself. Sheraton Dubrovnik accommodation booking has been available already for few weeks, but now you also have the option to book your stay during the conference at variety of other either luxurious or budget minded accommodation types at hotels within the same resort area.
Be aware that even with drastically expanded accommodation capacity, and looking back at experience from last few editions of the conference, all available accommodation types within resort will sell out fast.